Circuitworks offers dependable Eaton single and three-phase uninterruptible power supply products critical for the protection of your systems, plus a complete array of power management tools and accessories designed to keep your systems running 24/7. Contact us to discuss how we can tailor a solution for your needs. For more information and/or a quote, click 'Contact' above, call 612-724-7235, or email greg@circuitworks-ups.com.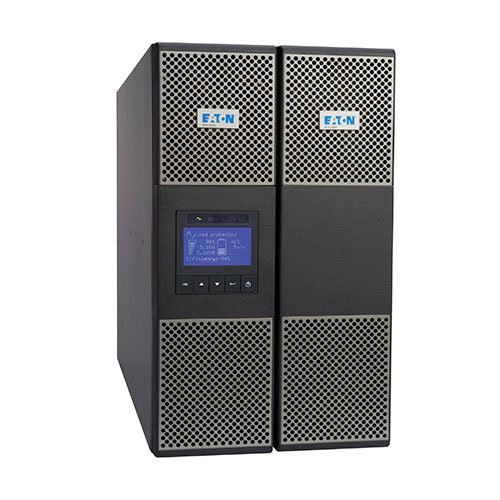 Single Phase UPS Units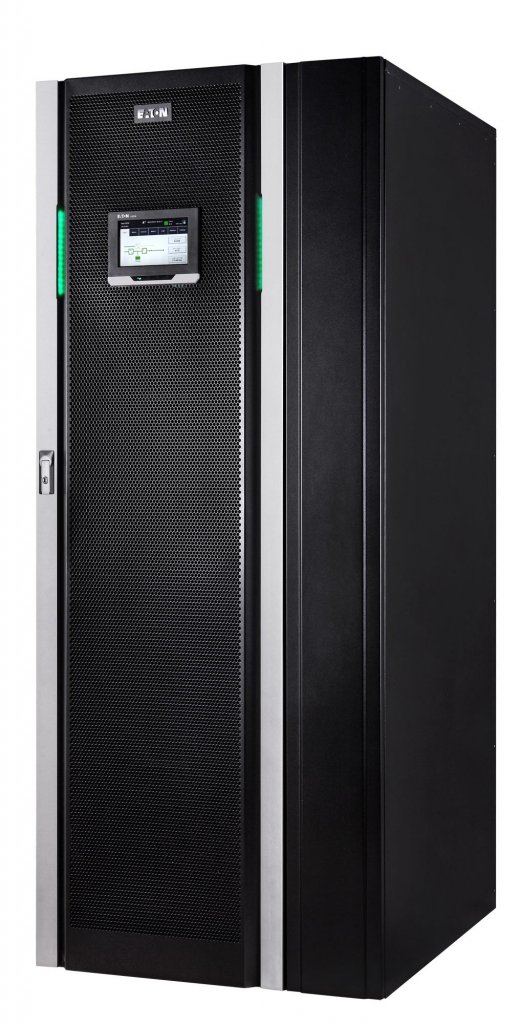 Three Phase UPS Unites

Enclosures & Racks
Circuitworks offers a full line of Eaton enclosures and racks to manage, maintain, and organize your network closet, server room, or multi-tenant data center. Importantly, our tool-less enclosures, are easily configured to suit your application. Additionally, our enclosures offer flexible cable management, maximum airflow, and full security options. To see examples and options, click on 'Network Closets', 'Network Closet Solutions', and 'Plug and Play Offsite Assembly'. For more information and/or a quote, click 'Contact' above, call 612-724-7235, or email greg@circuitworks-ups.com.

Network Closets
By selecting the correct rack and power infrastructure, while paired with management hardware and software, IT professionals can meet their organizations' power management challenges. A common task is to efficiently leverage physical space allocated for a network closet – even if it was never intended for IT operations. Here, we can assist and help you organize, protect and manage your space. Moreover, we can assist in designing a network enclosure, assemble it off-site, and ship it to you ready to plug 'n play. To get an idea of available options, take a moment to view the 'Plug 'n Play Offsite Assembly' video   and 'Network Closet Solutions' under the 'Solutions' tab.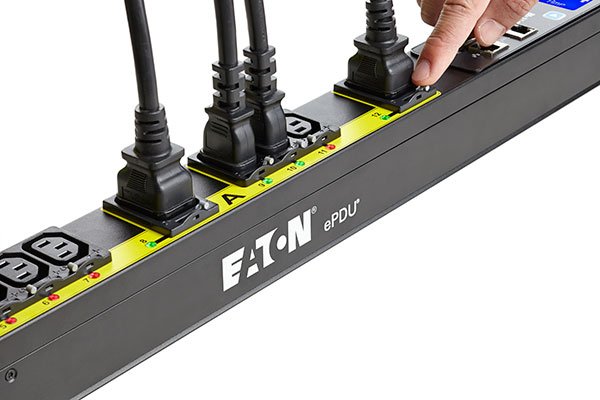 Eaton EPDUs: The plug becomes intelligent!
Eaton offers the largest selection of rack mounted power distribution units (PDU) available on the market to meet your high power density needs. Available are both rackmount, and vertical mount three-phase models ranging from 50A to 80A input capacities.
The Eaton ePDU G3 Managed models are designed to work with Eaton's Intelligent Power Management software to give data center operators the ability to monitor and manage energy usage down to the outlet level. This makes it easy to turn outlets on and off, and remotely power cycle IT equipment when devices require rebooting—from any location, anywhere—which saves time and effort. When devices lock up, there is no need to drive out and make the manual reboot.  In short, an entire rack of equipment can be powered and operated from a single power cord input.


Batteries
80% of UPS failures are battery related. Circuitworks' full range OEM+ sealed lead-acid UPS replacement batteries enables you to preempt this unnecessary crisis. We supply all batteries required for any Eaton single or three phase UPS unit. We also offer valve regulated batteries for telecom and other industry specific applications.
UPS battery systems support data centers, computer rooms, bank and financial systems, network operations centers, internet hosting sites, industrial processing and control, and medical/emergency applications. C&D manufactures Flooded (wet cell) and Valve Regulated (VRLA) batteries that meet a wide range of UPS ratings and various installation requirements, and supplies complete systems including racks, spill containment and safety equipment solutions that meet the most rigorous specifications.
Also take note of the new generation of lithium-ion battery backup which is now available for UPS applications. There are a number of benefits offered by lithium-ion batteries: for small users like edge data centers and network rooms, built-in lithium means a significantly smaller and lighter UPS, with longer battery service life vs. conventional batteries–up to ten years for lithium ion, as compared to five years for conventional lead acid. For hyperscale, colos, and large enterprise users, lithium-ion provides the same size and weight reductions and the longer cycle life. Whatever your needs are, we can meet them and can ship your order to any U.S. location.
For more information and/or a competitive quote, click 'Contact' above, call 612-724-7235, or email greg@circuitworks-ups.com.


Onsite Generators
Generac Industrial Power manufactures the widest range of backup power products to facilitate the unique needs of today's industrial-sized applications–including diesel, gaseous, and bi-fuel models. These units have fully automatic transfer switches, accessories, and generators designed for commercial and industrial-sized applications with multi-megawatt capacities. A key factor when considering onsite power generation is whether, in addition to purchase, professional installation and ongoing maintenance are offered. We do it all.  For more information and/or a quote, click 'Contact' above, call 612-724-7235, or email greg@circuitworks-ups.com.
Eaton Environmental Monitoring
Environmental Monitoring Probe
Monitors temperature, humidity, and status of two contacts/sensors
Works with any Eaton UPS with any ConnectUPS Web/SNMP card
Can be located up to 20 meters (65.6 feet) from the UPS
Measures ambient temperatures between -20 ºand 80 ºC and relative humidity between 10 and 90 percent
Displays status on Web page, IP phone or PDA, or network management system
Supports user-defined thresholds for temperature, humidity, and contact closure status and supports graceful shutdown of affected equipment
Auto-sends alarms via email, PCS phone, or pager
Sends SNMP alarms to network management systems
Two-year limited warranty, option for enhanced warranty (US and Canada)
Integrates with Eaton network closet, server room and data center solutions.
Water Detector
The water leak sensor is a device that works with the Eaton Powerware Environmental Rack Monitor (ERM) and connects to the TH-Module. Through the ERM, the user can monitor if there is a water leak. If water permeates into a detective line, the conductivity enhances the intensity of electric current and the alarm is triggered.
Common usage are areas where mission-critical equipment is being maintained, including data rooms, data centers, clean rooms, utility corridors, laboratories, telecommunication facilities, storage areas, elevator shafts, drip pans under water-cooled equipment, and many more.Eaton's
The12ft Water Leak Sensor connects to a 4ft electrical cable with a termination.
[/fusion_gallery]
The Eaton Gigabit Network Card
The Network-M2 is Eaton's latest UPS connectivity device that delivers IT professionals with new and exciting capabilities and features. As the first UPS connectivity device to meet the UL 2900-2-2 cybersecurity standard, the Gigabit Network Card improves power system reliability by providing warnings of pending issues to administrators and helping to perform orderly graceful shutdown of servers and storage. Click on the icon below to learn more. Contact us for a quote: greg@circuitworks-ups.com or 612-701-5267.